I just wanted to post a quick note about the Fonolo Consumer service. After much internal discussion, we've decided to rebrand and simplify the consumer offering, and move the service to a new domain – deepdial.com.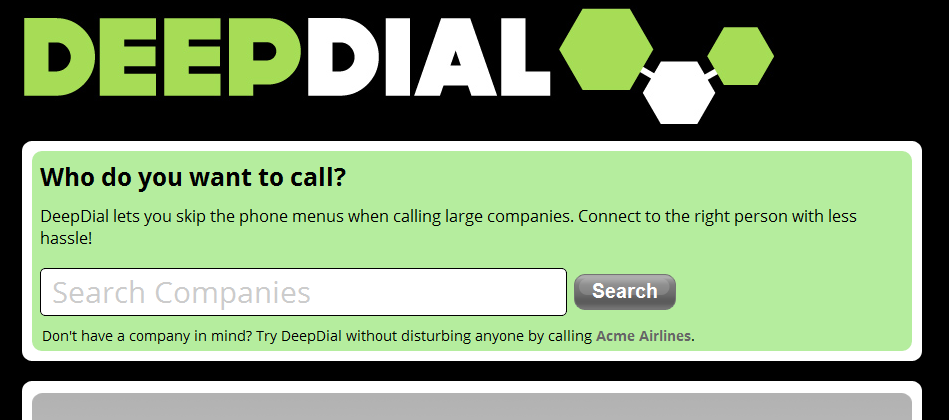 We did this to reduce confusion with the Fonolo Enterprise product, which has become the primary focus of our company.
We're also streamlining and simplifying the service. At deepdial.com you'll be able to "Deep Dial" to hundreds of companies (bypassing their dreaded phone menus) as before. Now, you'll be able to do that without having to log in. We've heard from users that creating an account (and remembering another password) was a barrier to using the service, so we're removing that barrier!