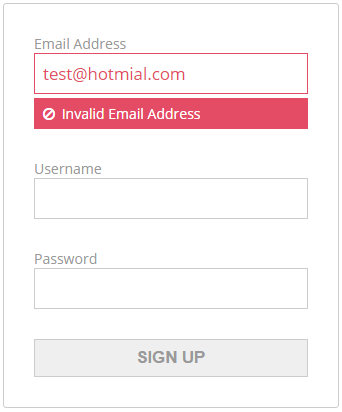 It's been a few weeks since I launched a new service I'm involved in, and so far the take-up rate has been extremely encouraging.
CheckMail is an email address verification service. Put simply, you give us an email address, and we'll tell you if it's a valid, working, email address or not. You can bulk-validate a CSV or Excel file with your email addresses, or you can integrate our solution into your lead generation process using our API.
So far we've had a great take-up rate using our API, which is our primary focus for the CheckMail service. Customers can get up and running quickly with the CheckMail API libraries for Node.js, PHP, Python, and Ruby.
We maintain multiple geographically load balanced instances of the CheckMail API, in six different locations throughout the world, to ensure the fastest response times possible for all our customers.
Why Use CheckMail?
Increase Conversion Rates – Increase conversation rates and the ROI of your campaigns, by focusing your efforts on leads that have been confirmed to be real, working email addresses.
Protect Your Reputation – Avoid needlessly sending emails to bad, broken, or misspelled addresses, which reduces your exposure to Spamtraps and black lists.
International Support – CheckMail has full IDN support for email addresses and domains. Whether the address is john@example.com, jöns@example.com, or even 若望@例如.中国, CheckMail can verify it.
Cloud-Based SaaS Pricing – No software to install, and no upgrade or licensing fees. You're always using the newest version of the CheckMail product, all for a competitive pay-per-use price, which scales with usage.
Interested? Sign up for email address verifications today, and receive 100 free verifications to get you started!